Well..it is amazing to think  we are into Term 4 of this session already. We hope to be posting more regularly this term to the blog as we have not managed to put up too many posts of late!
Our P7 pupils are off on Tuesday to Loch Insh and so we will be updating the blog every day with news and pictures of the trip.
At the end of last term we celebrated World Book Day and the Nursery went to the Fire Station in Peterhead. The two officers gave the children a great visit...including a run in the Fire Engine with the lights and sirens going. Mrs Dunbar's class had a visit from a Piper, Andrew Buchan, during the last week of term and he demonstrated the various bag pipes that he had and played some tunes for them. He was excellent and answered all the children's questions.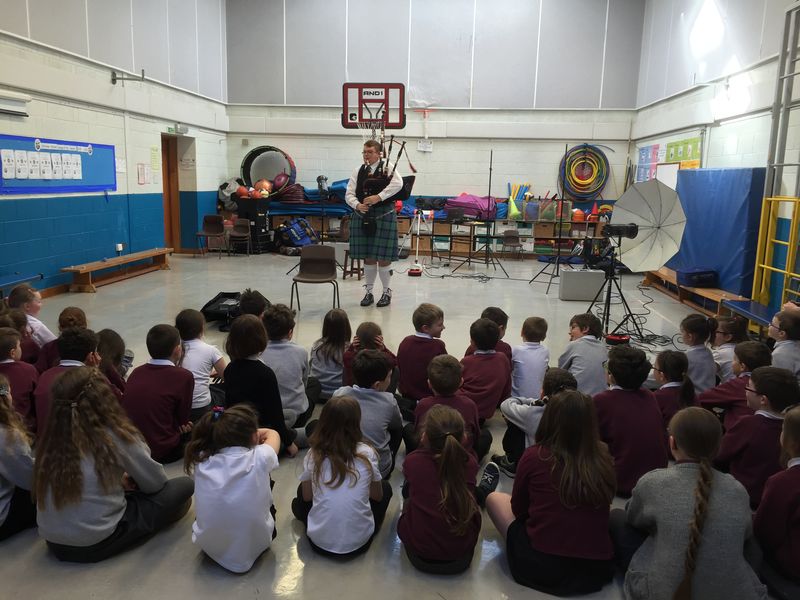 The piper, Andrew Buchan, plays for P2/3 and P3/4/5.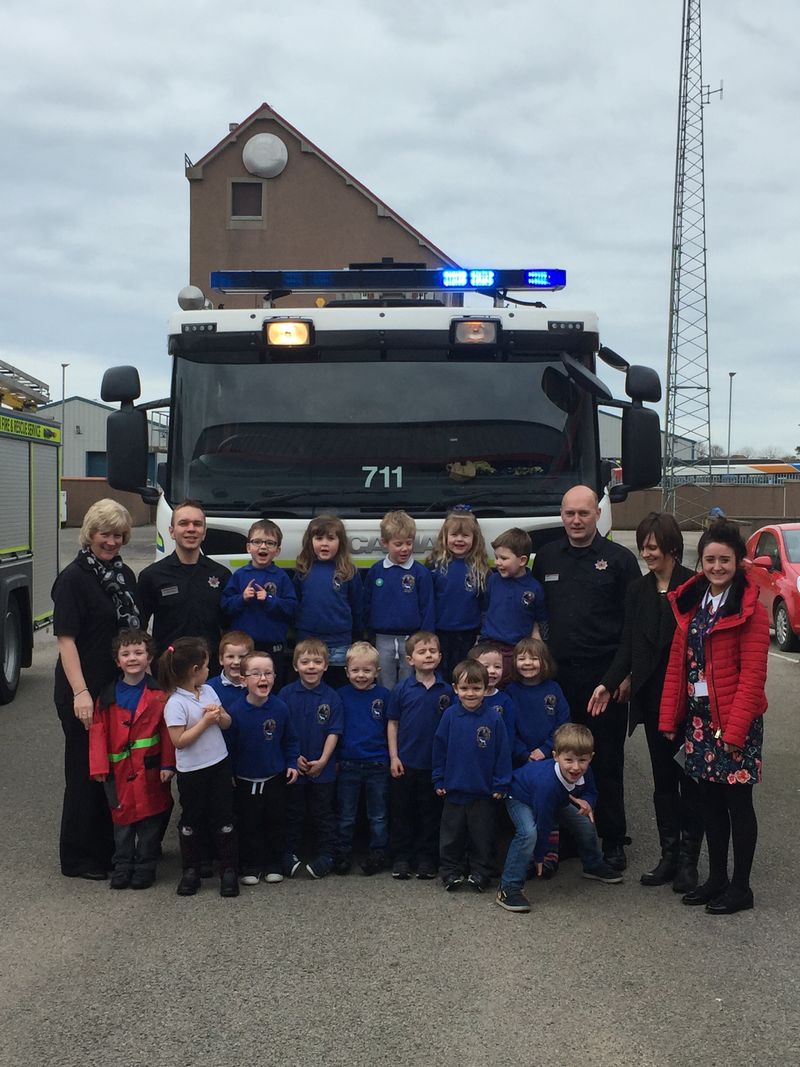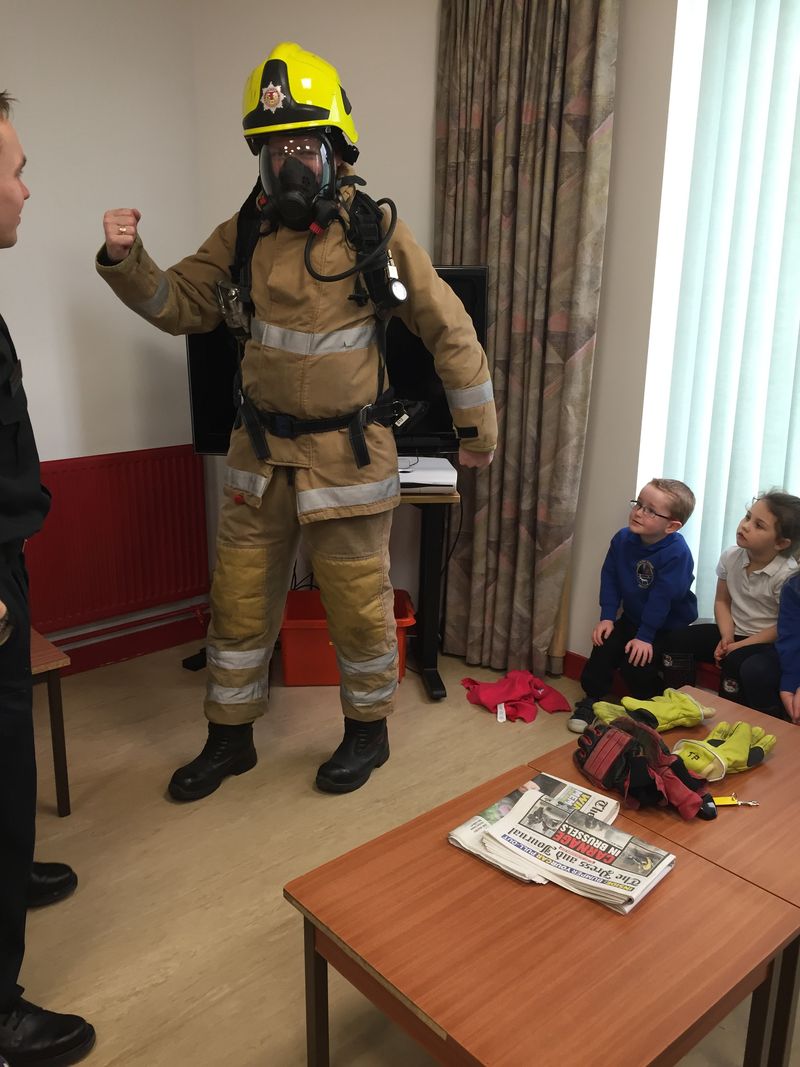 Mr Jenkins....getting to do what all boys want to do...be a Fireman!